Description
Follow and Subscribe Us on  :
Zoom (US Vayarin) is based on natural ingredients from marine sources processed during the production process. 

The unique combination of "Sharp-PS Platinum", which is the main component of Zoom combines phosphatidyl - serine and omega-3 fatty acids (EPA type). 
The activity of the compound in relieving a variety of ADHD symptoms was examined in a clinical study on children.
What is Zoom?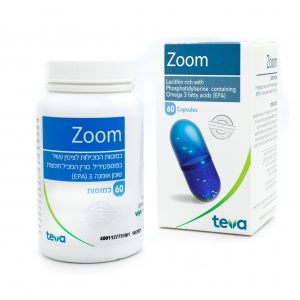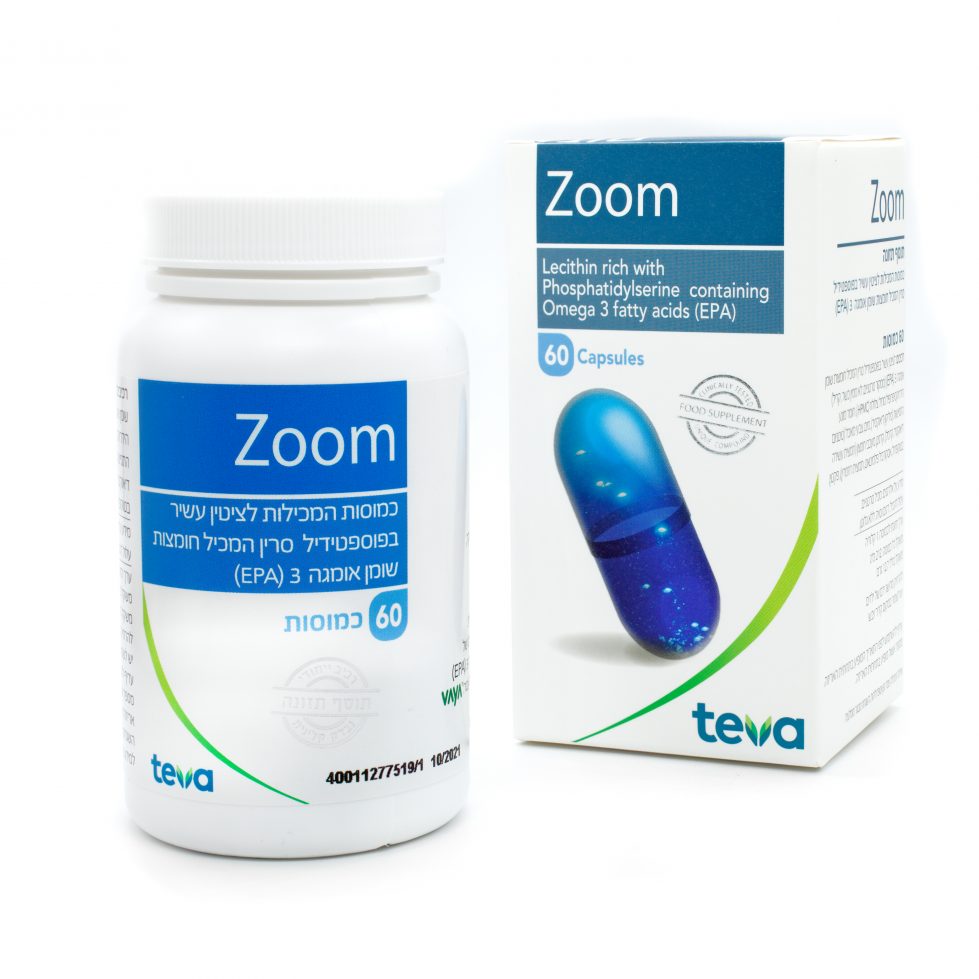 The most common requirement for ZOOM is for children and young adults with the problem of ADHD (Attention Deficit Hyperactivity Disorder). ADHD typically shows up as inattentiveness, and hyperactivity or impulsiveness. Studies show that ADHD can result from a deficiency in omega-3 fatty acids either due to a lack of dietary sources or a problem in the metabolic production of its essential parts.
Before you turn exclusively to standard prescription medication for ADHD, try ZOOM. You can purchase ZOOM without a prescription because it is a dietary supplement, not a medicine. Often, ZOOM is used on medical and behavioral expert's advice, but does not require your health professional's prescription.
Medical Activity of ZOOM
ZOOM is a food supplement specially formulated to supply lipid nutrients aimed at relieving symptoms of ADHD. You do not need a prescription to purchase ZOOM. It is intended mainly to provide omega-3 fatty acids, whose deficiencies are often associated with ADHD in children. ZOOM contains the same dietary ingredients as Vayarin, which was used for many years until its withdrawal in 2018.
ZOOM provides a source of essential chemical compounds that the body needs for a wide variety of functions. ZOOM is specially designed to boost the volume of omega-3 fatty acids that your body is receiving. Your body can't make omega-3 fatty acids on its own. It gets them through the food you eat or a dietary supplement.
ZOOM acts as a source of the two most important types of omega-3 fatty acids – eicosapentaenoic acid (EPA) and docosahexaenoic acid (DHA). ZOOM is a proprietary composition containing phosphatidylserine-omega-3 with EPA enriched. EPA is most correlated with behavioral and mood improvement. Our patented formula has been clinically shown to safely and effectively manage ADHD and improve quality of life.
Action of ZOOM


Omega-3 boosts the body's supply of dopamine, which is required in neurotransmission. Many of the prescription medicines for ADHD also try to target dopamine production, which is essential for the brain's functions of cognition, memory and focus.
Ideally, a diet should be rich in suitable oils that our body can use to produce omega-3. Nutritionists have been saying for many years that we should be eating some particular types of fish at least twice a week. Researchers now have identified exactly what makes the oil in cold-water fish the best source – it contains optimum levels of the correct type of omega-3-rich sources.
What are the known side effects or warnings of Zoom?
There are few expected side-effects of a dietary supplement like ZOOM – everything it contains is natural. Regularly recommended dosages are well below the proven and approved tolerance levels set by the FDA.
So far, the only restriction is to avoid usage by pregnant women and breastfeeding mothers. This is because there have not been enough studies including these two groups to say that they enjoy the same degree of safety as all other people.
Occasionally, side effects like headaches, abdominal pain and dry and itchy skin have been reported, and very rarely others like tics, nausea, insomnia or hyperactivity. If you see any of these, stop using ZOOM immediately and consult with your medical practitioner.
What is the Dosage and Delivery?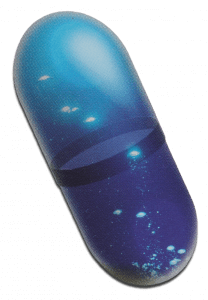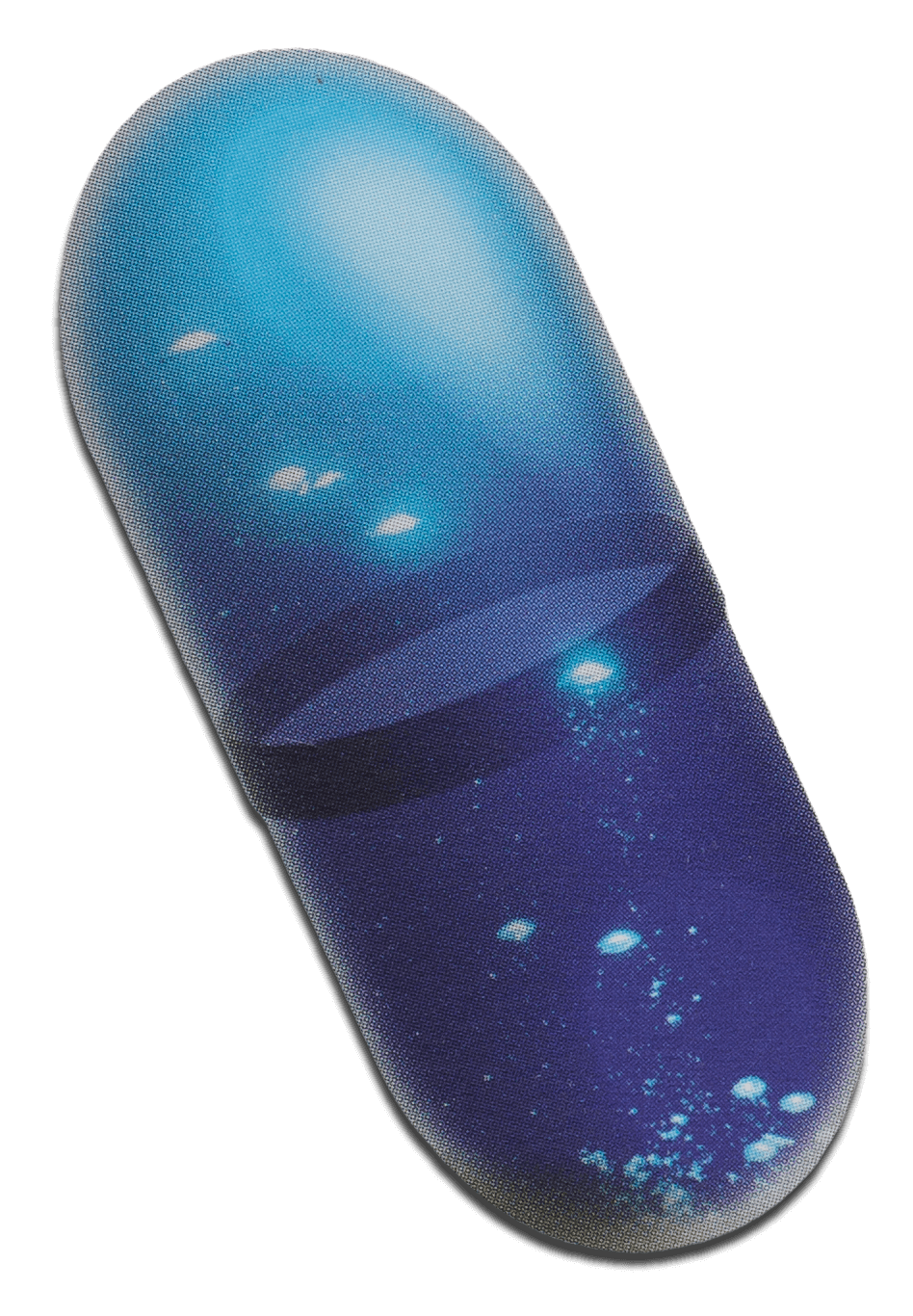 Available in caplets
Dosage form: It is recommended to take 2 capsules once a day with food. If the daily dose has not been taken, the missing dose can be supplemented the next day (up to a daily dose of 4 capsules).
Always consult your doctor before taking ZOOM when you take other prescribed medication, or for children.
Summary
ZOOM works as an innovative non-prescription clinical dietary therapy for managing symptoms of ADHD. No addictive or aggressive drugs, no stimulants. Best of all, entirely safe without side effects, because unlike ADHD prescription medication, ZOOM utilizes compounds that are familiar to the body.
FAQs
Q. How is it taken?
A. Zoom's capsules can be swallowed whole with water or juice, or opened and sprinkled on food or mixed with a beverage. The foods for mixing that work best are peanut butter, applesauce, yogurt, jelly and hazelnut spread. For the best taste when combined, be sure to try it in cold food or beverage. It would help if you encourage your child to eat the entire dish.
Q. Are there any known side-effects?
A. Its rare side effects may include headaches, abdominal pain and dry and itchy skin. Also, other side effects may consist of tics, nausea, insomnia and hyperactivity. If your child complains of any of these, stop using ZOOM immediately and consult with your medical practitioner.
Q. How soon will we see any benefits?
A. Dietary supplements are gentle and natural ways to boost the body's metabolism. It may take 4-6 weeks before the full effects are seen, but steady improvements should begin after just a few days.
Q. What precautions should be taken before starting treatment?
A. The product is not a substitute for prescribed medical or pharmacological treatment. Pregnant women, lactating women, people taking prescription drugs and children should consult a doctor.
Zoom comes in 60 or 120 caps
Daily dose of  2 capsules contains:
150 mg phosphotidyl - serine
43 mg EPA
17 mg DHA
Ingredients: Phosphatidyl Serine Lecithin Containing Omega 3 (EPA) Fatty Acids  (non-kosher, from krill) Hydroxypropyl methyl cellulose, (HPMC) driven material Sensitization (silicon dioxide), water, food coloring (titanium Dioxide, Caramel), Carginen, Oxidant Inhibitors (rich extract With tocopherol, ascorbyl palmitate, rosemary extract), pectin. 
Allergens: Fish, the product may contain soy, Gluten free 
Recommended dosage : 2 Capsules per day , with food. if the daily dose of Zoom is not taken, the missed dose can be completed the following day (up to a daily dose of 4 capsules). 
Nutritional value for the capsule: 1 calorie 
Weight of each capsule: 212 mg 
Total weight: 25.4 grams
The capsule can be opened and its content be mixed with a spread such as : pudding, chocolate spread or cream cheese. Do not heat the capsule or its content. 
Pregnant woman, lactating woman, people who taking prescription drugs should consult a doctor before using the product.  Prior to the combined use of "Zoom" and ADHD treatment drugs , consult with a physician.
*The information here does not constitute a recommendation or indication for medical treatment 
Still not by me
I've still have not my order become
Payment & Security
Your payment information is processed securely. We do not store credit card details nor have access to your credit card information.